Our Warehouse Manager has overall responsibility for all warehouse shipping and receiving, warehouse security, and maintaining good working conditions through providing a clean and safe environment for staff and visitors.
We have five full time warehouse personnel and 48,000 square feet of warehousing with five (5) standard docks & (1) ramp. The warehouse is fully racked with one (1) 6000 lb. capacity forklift and three (3) pallet jacks.
In addition, we are equipped with one (1) 20 yard cardboard compactor and one (1) 20 yard roll-off dumpster for recycling wood pallets. Our warehouse hours of operation are 6:00AM- 6:00PM Receiving hours are 9:00AM- 3:00PM From 6:00AM - 9:00AM, all warehouse personnel assist delivery personnel in loading our trucks for daily deliveries.
Unloading of our trucks and preparing orders for next day deliveries are completed between 3:00PM and 6:00PM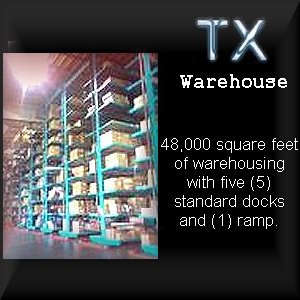 All case goods, filing, and seating are inspected and prepared for blanket-wrap deliveries. This includes, but is not limited to:
Order verification (if finish samples are provided, this would be done at this time as well)
Assembly of applicable products (i.e. bookcases, inserting file bars, etc.).
Checking for visible damage (breaks, gouges, broken glides, etc.) and/or missing parts (keys, hardware, etc.).
We will visually inspect systems projects and other products that cannot be transported assembled for external damage. Itemized inspection will be completed onsite at the time of installation. Due to variance in light conditions between our warehouse and the office environment that the product is being delivered to, it is not always possible to detect minor/superficial scratches or finish issues (e.g. between desk and return, etc.). However, we do everything possible to inform you of the condition of the product prior to final scheduling.